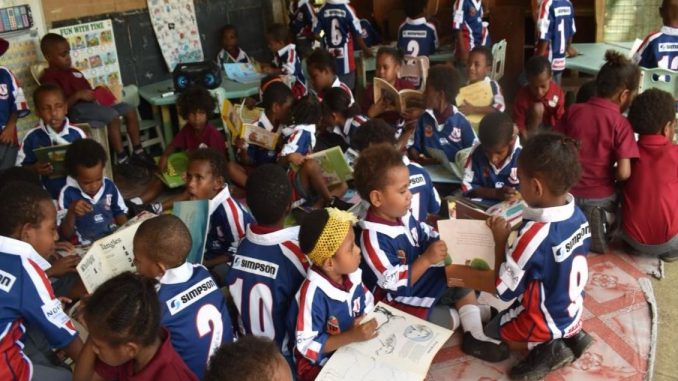 The Roos teamed up with the Colleen Neville Foundation, a charity that sends books, stationery and now rugby jerseys from Australia to Papua New Guinea.  
Pictures show the children at the Wilginas Learning Centre and First Steps Pre-School, Kira Kira Village, Port Moresby, PNG.
Many thanks to all who were involved and to our Roos sponsors new and old for affording us the opportunity to give to communities abroad.